Your Vineyard, UT Dentist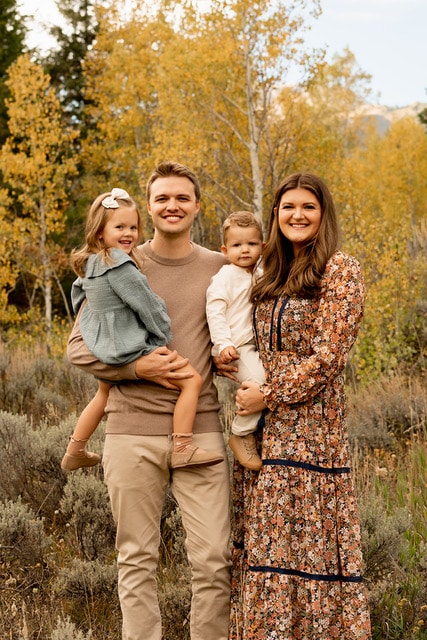 Hi, I'm Dr. Cameron Birrell. I was born and raised in Orem, UT and I have a great love for this area. I am so happy to be a part of this office that has provided exceptional dental care to its patients for over 30 years. I speak this from experience, as I was a patient here myself as I grew up.
I have been married to my wife for almost 10 years and we have two beautiful and busy children. My hobbies are extensive (my wife would probably say I have too many), but some include a love for spending time with my family, traveling, cooking, reading, BYU football, golf, and enjoying all the festivities between October-December.
I attended dental school at Virginia Commonwealth University in Richmond, VA. Afterwards, I completed a one year Advanced Education in General Dentistry residency in Yakima, WA. These educational experiences were priceless. They gave me the skills and abilities to confidently provide my patients with top quality dental care ranging from fillings, crown and bridge work, root canals, extractions, implants, pediatric dental care, and more.
My guiding philosophy when it comes to dental care has always been to only perform a treatment for a patient that I would also do for a family member. I strive to be transparent and take the time to explain to you the reasoning behind my treatment recommendations. My hope is that when you receive a diagnosis, it makes sense to you why you would need a certain treatment. I want you to feel comfortable and confident that you are in control of your oral health.
As previously mentioned, I feel extremely fortunate to be a part of this great practice. I really love what I do and the opportunity I have to meet so many great people and provide this service to them. I thank you for your interest in our office and hope that we will have the chance to meet one day and that you will join our dental family.