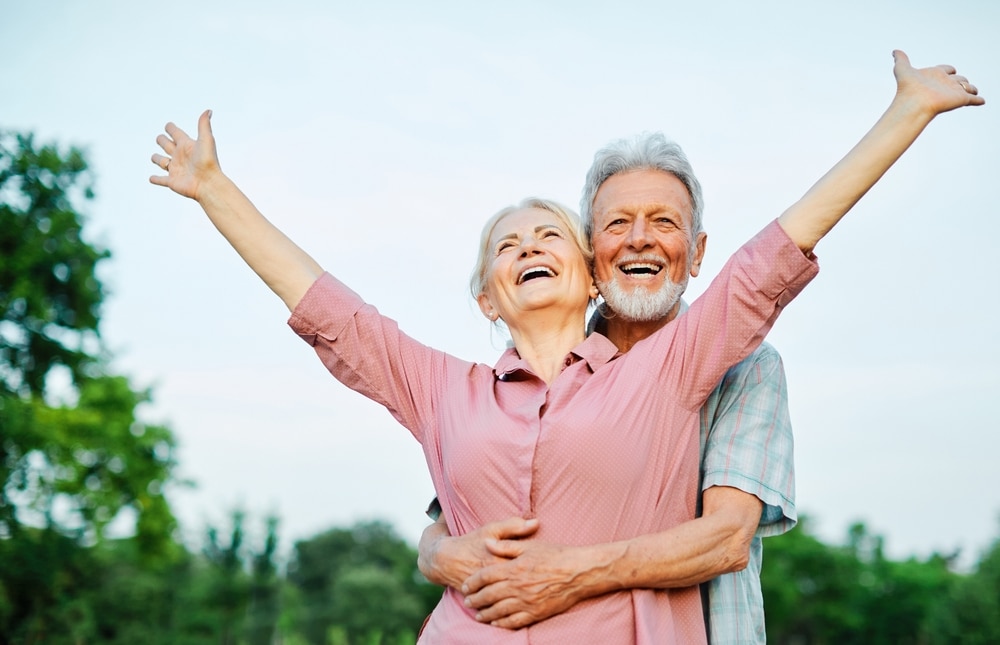 Implant-Supported Dentures
For your convenience, our dentists can perform an entire implant-supported denture treatment in-house, so we can ensure high quality care from start to finish.
Implant-Supported Dentures Provide
For patients who need a full arch replacement, implant-supported dentures offer a secure, long-lasting solution. Compared to conventional dentures, which are held in place by suction and a dental adhesive, implant-supported dentures provide superior function, comfort, and aesthetics. At Crawford Leishman Dental in Orem, UT, our dentists can perform all aspects of an implant-supported denture treatment in-house, from placing your implants to affixing your custom restoration. Since 2004, we have been recognized as the number one dental practice in the valley, so you can rest assured that Dr. Chris Crawford and Dr. Rick Leishman will provide you with excellent care.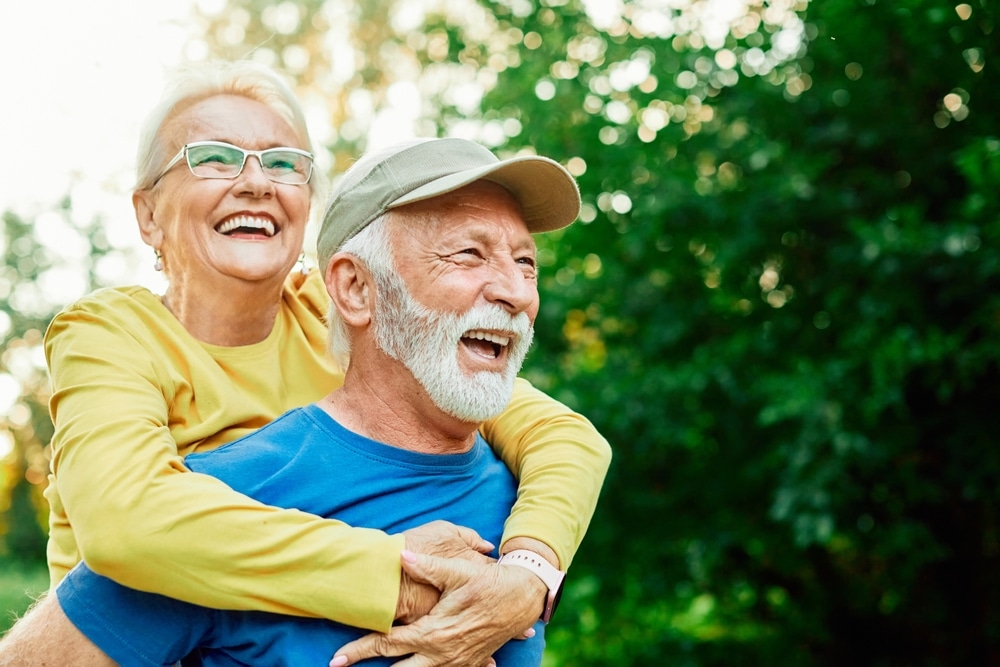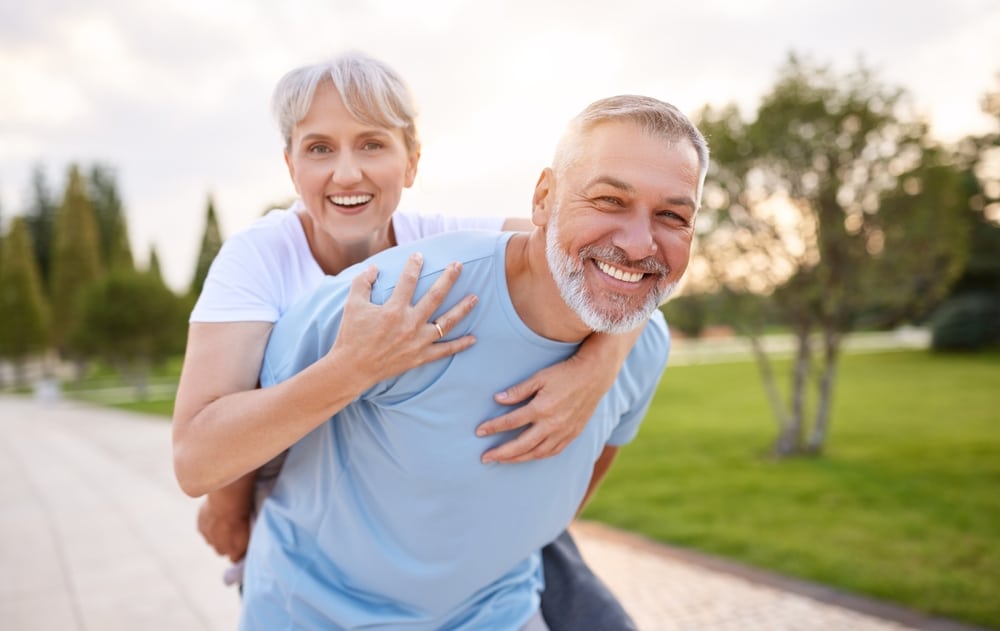 Implant-Supported Denture?
An implant-supported denture is a restorative device designed to replace an entire dental arch. Unlike a conventional denture, this overdenture is affixed to dental implants, which are permanently embedded in the jawbone. These implants help to provide a secure and stable base for your dentures, so you do not have to worry that they will slip out of place when you speak or eat.
In many cases, an implant-supported denture can be supported with just four to six strategically placed implants. Once the implants have successfully integrated with your jawbone, your custom-made denture can be affixed to the implants with either thin metal bars or ball-shaped attachments. Depending on the type of connector device you choose, your denture can be designed for permanent placement or easy removal. Once your device is secured, you can enjoy restored form and function.
Are Implant-Supported Dentures
In order to qualify for an implant-supported denture, it's important that you are in good overall health, do not smoke, and have sufficient bone tissue to support implants. If you have extensive bone loss, you may have to undergo a preliminary bone graft procedure in order to create a stable foundation for your implants. The best candidates for implant-supported dentures include patients who:
Have significant tooth loss
Are currently wearing traditional dentures
Are seeking an alternative to conventional dentures
Are looking for a permanent solution to tooth loss
During your consultation, our dentists at Crawford Leishman Dental will evaluate your health and medical history. In addition, we will conduct a thorough examination of your smile to determine whether you are eligible for implant-supported dentures. If you decide to proceed with this procedure, we can create a customized treatment plan to meet your unique dental needs and aesthetic goals.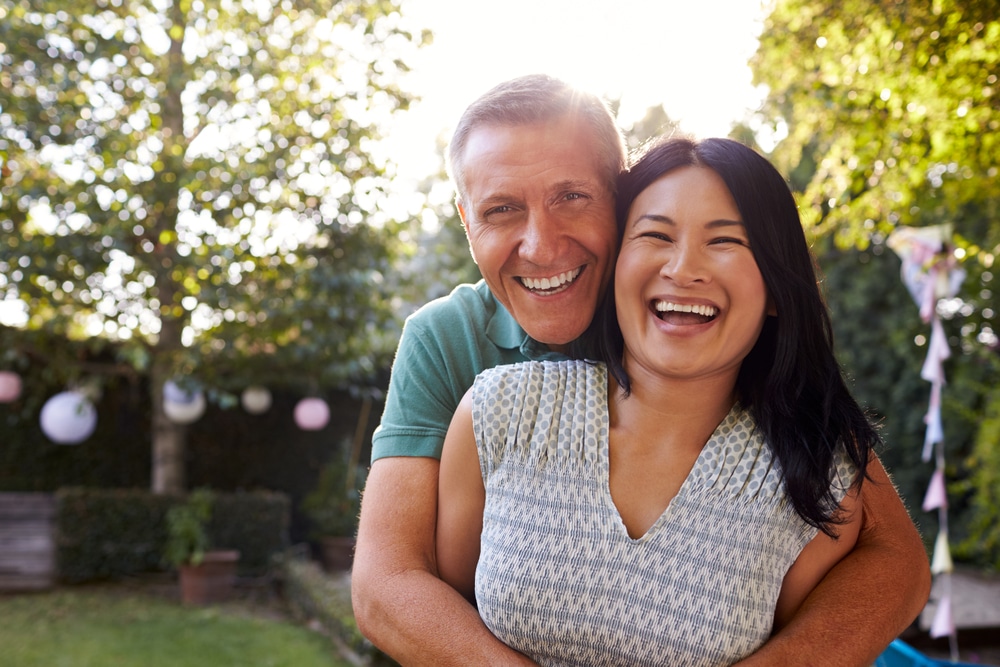 Benefits of Implant-Supported Dentures
Addressing tooth loss as soon as it occurs can help protect your long-term oral health and overall wellbeing. Missing teeth not only impact the appearance of your smile, but they can lead to serious complications, such as jawbone degeneration, poor diet, and structural changes to your face and bite. However, dental implants and implant-supported restorations are designed to mimic the tooth from root to crown. As such, they can help to stop jawbone recession at the site of a missing tooth and prevent further tooth loss. Additional benefits include:
Restored ability to eat and speak comfortably
A long-lasting, realistic solution to tooth loss
Improved long-term oral health
Dental stability without the need for messy adhesives
Restored bite and facial structure
Enhanced self-confidence and quality of life
As many of our team members have been with our practice for over 15 years, we can provide the highest quality care throughout an implant-supported denture treatment.
Find Out if You Are a Good Candidate
When you trust your smile to Dr. Crawford and Dr. Leishman, you can feel like a part of our dental family. If you are ready to experience superior care during your implant-supported denture treatment, contact our office online or by calling (801) 225-5888.